ABOUT US
McArthur and Associates GmbH was founded in 2001.  It is a consultantship firm for the biopharmaceutical industry, venture capital organizations and academic groups to support drug discovery and early clinical development projects and large scientific alliances.
McArthur and Associates works in close collaboration with a selected group of experts and represent a point of entry for drug discovery and early development related activities, project management, document preparation, technology transfer and intellectual property matters.
We focus on target and drug validation for human and animal diseases. McArthur and Associates promotes innovation, animal welfare and environment protection in all aspects of its activities.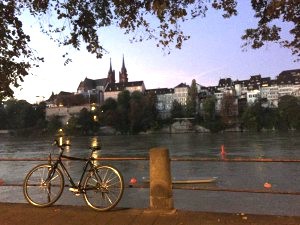 CORE EXPERTISE AND SERVICES
Medicinal Chemistry and Formulation
Graphical Design/Scientific Communication
OUR TEAM
With a Network of Academic and Contract Research Organizations
Silvia Gatti-McArthur
PhD
Co-owner and Managing Director
Kevin McAllister PhD
Associate
Véronique Foutel, PhD
Associate
Mario Varasi, PhD
Associate
Robert McArthur
PhD
Co-owner and Senior Director
Rolando Cassinari
Associate
John H Van Drie
Associate
Dawn Toronto, PhD
Associate
Arndt Brachat PhD
Associate
At the Core of the Basel Pharmaceutical Hub
CALL US: +41 61 313 0767 FAX: +41 61 313 0768